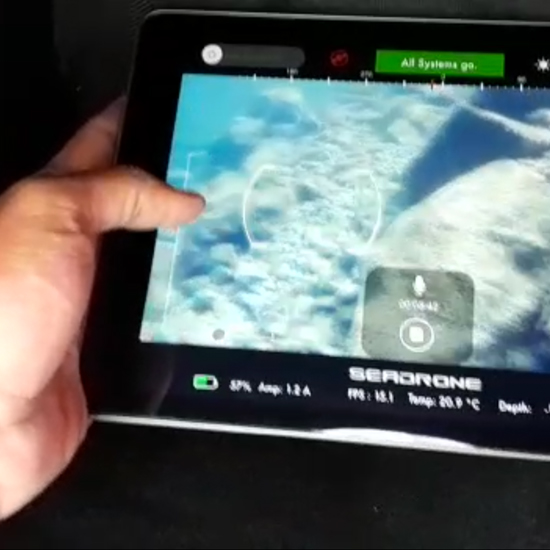 From CIMA (Centro de Investigaciones Medioambientales del Atlántico, S.L.) (Atlantic Environmental Research Center), we want to show you what we do in and out our offices.
On this page you can find a series of small videos called «Things we do in CIMA», which will help us to explain what we do and how we do it. All this to approach the world of marine biology and oceanography.
– «Things we do in CIMA» #9: New partner: We have new incorporation in CIMA's team!
Do you want to know «who» is it?
This is «Wall•e» our new "ROV-partner" (Remote Operated Vehicle). «Wall•e» is a Seadrone Inspector, an ROV with lighting, fullHD camera and that can be submerged up to 100 meters deep.
This new incorporation is helping us in different projects. For example, in which we have to take underwater images in areas where diving is more complicated.
Although we are still getting used to working together, it has already shown us that the quality of its work is impeccable (as long as we are a good guide for it).
In which other kind of projects could "Wall•e" help us?
At the moment we know that it will facilitate the labor in projects of cartography of communities, submerged and floating structures inspections or revisions, works within docks or areas where diving is restricted or dangerous, identification of detected structures with our side-scan sonar, etc.
Download to share by WhatsApp (4.6Mb).Remember, to download the video from the phone, click the link. If you are asked, choose to open the video with the browser and, once opened, keep your finger on it until you get a poster of this style: «Save Video». From now on, you only have to share, share and share!